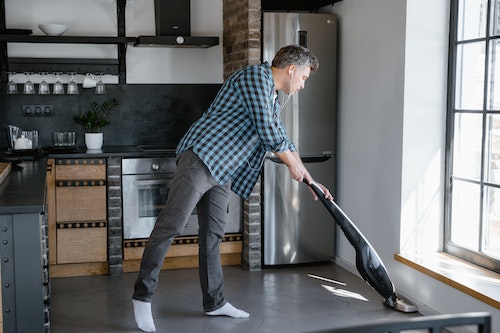 For a house sale, preparation is paramount. Even with an outstanding real estate agent and professional photos, buyers will base an enormous amount of their decision on visiting your home. To help you get ready for your home sale, here are the most important things to focus on:
Set the stage—make it feel like home
It's important to make a good impression and attract the buyer's interest. The best way to start is with a deep clean of the entire home. Once everything is spotless, consider hiring a professional stager to help you get ready for the market.
The key to staging a home is to make it possible for the buyer to imagine themselves living in your space. This means it's best to use neutral colors and simple furnishings that show off the features of the house without distraction. It's also important to put away personal items like family photos or hobby collections.
Focus on the front yard
Curb appeal can have a significant impact on people's perceptions about your house. Take care not only to remove any stains from your front door, but also to clean up chipped paint or apply a fresh coat. Use a pressure washer to clean the siding, sidewalk and driveway to make them seem brand new again.
Emphasize whatever outdoor living space you have, even if it's just a tiny porch. Consider replacing outdoor light fixtures and adding simple patio furniture to create a clean and comfortable atmosphere.
Identify repairs & make a plan
Whether it's a door squeaking or the toilet running, there are a plethora of small problems around the house you might have learned to ignore. Now is the time to address those issues before they turn off any potential buyers.
Replace burned out lightbulbs, fix that leaky faucet, and tackle any other nagging task on your home improvement to-do list. If you have significant repairs to make, budget carefully, so you don't waste more money than you hope to get back on the sale. Some problems may deter a potential buyer, so the more prepared you are to address them the better.
With the right preparation, you can not only sell your home faster, but for a higher price. Do what you can to impress buyers who visit your home, and you'll reap the benefits.